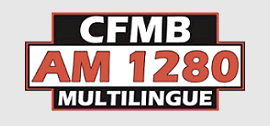 RADIO POLONIA to audycja dla Polonii i o Polonii w Montrealu, ale nie tylko. Nasze podstawowe cele to przede wszystkim działalność informacyjna, edukacyjna, popularyzująca kulturę polską. Gramy po polsku. Naszą misją jest misja integracji środowiska polonijnego, prezentacji sylwetek wybitnych Polaków zasłużonych dla historii, nauki i kultury polskiej.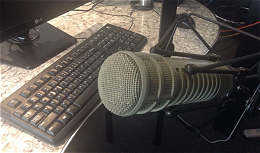 Program radiowy adresujemy do tych, którzy chcą słuchać dobrych wiadomości i dobrych polskich piosenek. W radio jesteśmy dostępni na fali międzynarodowego radia CFMB - 1280 AM w Montrealu w niedzielę w godzinach: 18:00 - 20:00 oraz na żywo w Internecie pod adresem: www.cfmbradio.com
Program prowadzi BOŻENA SZARA. Współpraca: Michał Stefański.
KONTAKT: (514) 367-1224
Kontakt do studia podczas trwania audycji: (514) 790-0251
E-mail: kontakt@radiopolonia.org


PROJEKT FINANSOWANY ZE ŚRODKÓW KANCELARII PREZESA RADY MINISTRÓW W RAMACH KONKURSU POLONIA I POLACY ZA GRANICĄ 2021.

PROJEKT "POLSKA PLATFORMA MEDIALNA - ŚWIAT" REALIZOWANY PRZEZ FUNDACJĘ WOLNOŚĆ I DEMOKRACJA.
PUBLIKACJA WYRAŻA JEDYNIE POGLĄDY AUTORA/ÓW I NIE MOŻE BYĆ UTOŻSAMIANA Z OFICJALNYM STANOWISKIEM KANCELARII PREZESA RADY MINISTRÓW.